Highlighted
Here are some tips to get you save time, reduce clutter and noise - and ultimately make the most of your phone. There are lots and lots of different phones all with unique features so if you'd like to share a tip or a shortcut click Reply below!
Sign in quickly with a password manager or your iOS keychain
I have so many accounts and passwords that it's really difficult to remember them all. So I've saved strong passwords to trusted devices (i.e. I only do this on my phone and on my computer). You can save your passwords with Chrome's password manager or if you're a Mac/iPhone user you can save your passwords to your keychain. Many apps also offer the ability to add sign in with TouchID as an extra layer of security.
Alternatively, a password manager extension (e.g. 1Password) allows you to create and securely store many different passwords on multiple devices.
Save time by bookmarking websites in your web browser
Another top time-saving tip is to bookmark the websites that you visit frequently. For example, you could bookmark local news websites, community or government events sites, you could bookmark online Square Dashboard, Square's Status Page, or the Seller Community. Bookmarking a site will save it so you can open it right from your bookmark folder, no need to google it! Here are the steps to add bookmarks with few common ones: Safari, Chrome, Firefox.
Block distracting ads with an ad blocker app/extension
Ad blocker apps/extensions will stop ads from popping up when you're using the web browser app on your device. There are many, many ad blockers to choose from; some are free and some are paid. Be sure to take a look at recent reviews and do some research before downloading. (The same is true for any new app!)
Learn how to take a screenshot or record your screen
Screenshots can be useful if you want to take note of or share something you've spotted online. Recording your screen can be handy if you need to send instructions to a customer, for example how to place an order on your site, or how to manage their orders from your app.
To take a screenshot:
On an Android device press and hold down the volume-down button and the power down button at the same time.

On an iPhone X press and hold the side button on the right and the volume up button at the same time. On earlier iPhones press the side button on the right and the home button at the same time.
To record your screen:
Find your apps more easily by creating categories
With most smartphones you can categorize your apps into folders to easily find what you're looking for and de-clutter your phone's home screen. For example, you could have one category for banking and accounting apps, another for social media apps, and another one for travel apps.
Manage Square apps (yep, there's more than one)
Did you know that Square has more than one app? You might only need one!
Use a messaging app to communicate with your team
Need to contact all of your employees at the same time to let them know about a schedule change? Send everyone a message at the same time with a messaging app designed specifically for groups. There are a lot of great options such as Slack, Whatsapp, Facebook Messenger, Skype to name just a few.
Delete an app or two...
Perhaps you're going on vacation or you notice that a particular app is taking up too much of your time (or too much memory on your device) you can delete it!
If you plan to use the app again in future make a note of your username and password before deleting it. When you delete an app it typically doesn't close or delete the account. So when you come back from your vacation you can reinstall the app, sign in, and pick up where you left off.
To

delete an app from and Android device:

open the

Google Play Store app

> find the app you want to remove > tap

Uninstall

.

To

delete an app from an iPhone

find the app on your phone > tap and hold your thumb on the app until it starts to wiggle > tap the x in the upper left.
Turn off notifications!
Today it seems like everyone is on their phone or online all the time. (Even thinking about writing this post was overwhelming!) So my top tech tip is actually know how to turn off or silence/mute notifications on your phone. Notifications are a constant distraction so when I need to focus I switch my phone to Airplane Mode. I like Airplane mode because I can quickly disable/re-enable it from my iPhone's Control Center (swipe up) but equally you could use Do Not Disturb, turn off wifi/data temporarily, put your phone on silent, or simply turn it over. Out of sight, out of mind. 😌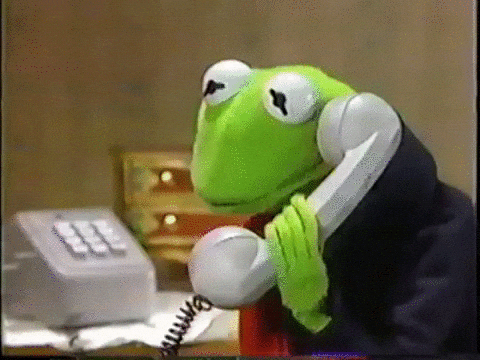 I'm sure you've had a moment where you thought 'I never knew I could do this on my phone!' Feel free to share yours below.
Highlighted
Thanks so much for this! I love these outside the box tips that help us manage ourselves & our businesses, but don't directly relate to square - such a great idea!!